EDIT MAIN
FBLA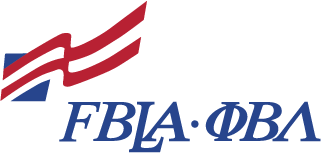 Our theme for the 2014-15 year is "Step Up to the Challenge".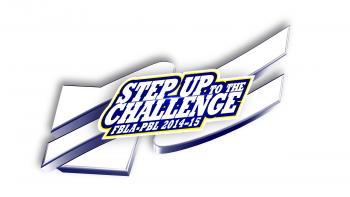 Future Business Leaders of America is an association with a quarter million students preparing for careers in business and business-related fields.
Dues to join the Mt. Judea Chapter of FBLA are $10. Weekly meetings will be held during the lunch break every Thursday.
---
FBLA Officers for the 2014-15 school year include:
President--
Vice President--
Secretary--
Treasurer--
Reporter--
Historian--
Parliamentarian--
---
FBLA Program of Work includes:
Professional Development

District VI Fall Leadership Conference
District VI Spring Leadership Conference
State Leadership Conference
National Leadership Conference

Service Projects

Projects include March of Dimes

Fundraising

Krispy Kreme Doughnuts
5K Color Run

Social Events

Previous activities included Game Nights, Christmas Parties and Halloween Parties.
---
Business Achievement Awards
The Business Achievement Awards are an aggressive, self-directed, results-based business and leadership program designed to compliment academics while accelerating a student's leadership skills. The awards focus on the words surrounding the FBLA Crest: Service, Education, and Progress. There is a heavy emphasis on education with integrated classroom projects. The BAA has four distinct award levels-Future, Business, Leader, and America.
In addition to receiving their America level pin at the National Leadership Conference, all recipients of this award who attend the NLC will receive America ribbons and certificates of recognition.
---
2014-15 Calendar
October 10

District Fall Conference in Mtn. Home

January 30

District Spring Conference at Mtn. Home

April 13-14

State Conference in Little Rock

June 29-July 2

National Leadership Conference in Chicago, IL
---
Competitive Events
Competitive events fall into three categories: individual, team, and chapter. They cover a broad range of business and career-related areas.
FBLA Competitive Events Guidelines <insert doc here>